Memberships and Affiliations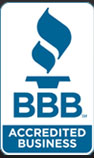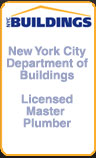 Dear Mr. Knobloch
I am writing to recommend you and orbit plumbing after the excellent work that you and your professionals have done. You have provided construction and repair plumbing services to me for the past six years. You and your men have been timely, neat and responsive to my concerns. The plumbing work performed has functioned well without leaks or failure. You have dealt with city inspections in a satisfactory manner.
I would not hesitate to recommend you and Orbit. Please use me as a reference. I have also given you high marks on an online rating service and with the NYC Department of Buildings.
Sincerely,
C.B. Lesesne, MD
To Whom It May Concern:
Orbit Plumbing and Heating Company has been an active contracting company at the Long Island College Hospital for approximately two years. I have found this company to be very professional, workmanlike, responsive to my needs, and quite affordable.
To date they have done work in excess of $100,000 for this hospital and will continue to be invited to do work. I feel no hesitation at all in recommending Orbit Plumbing and Heating to anyone who is looking for a good and honest contractor.
Yours truly,
Sheldon Lieberman
Assistant Director of Engineering
Dear John:
I can't begin to tell you how happy I am with the job you did in my house. I was so pleased with the job I would like to give my recommendation to the outstanding work you do. Let any of your customers read my testimony below as to the satisfaction of your work
Testimony: I recently modernized my house by putting in a new kitchen, new bathroom and made my garage into living quarters with individual heating for my son. I had contacted numerous contractors and talking with Orbit contractors about the job and upon getting a price quote from them I proceeded to hire them. I can only say to whomever hires this outfit will be amazed at the workmanship these men put into the job, caring less about their profits but more about the quality of their work.
Sincerely yours,
Wayne Birnbaum
Dear John,
Just wanted to thank you for the recent renovations done in my office by your company. The job came in on budget, and ahead of schedule, and I appreciate both.
Over the last ten years you have handled numerous jobs for me, from heating and plumbing to gut renovation. This time you outdid yourself. It has always been, and shall continue to be a pleasure to recommend your company to my clients.
Very truly yours,
Brett P. Herman
To whom it may concern:
It is with great pleasure that we are asked to comment on the performance of Orbit Plumbing and Heating Corp.
In the past five years, our firm has contracted with "Orbit" on many occasions. The scope of work included moderate size plumbing and heating relating to the redevlopment and new construction of residential units as well as and major plumbing and heating installations in office buildings owned and constructed by our firm.
The technical experience, coordination and performance provided by "Orbit" has enabled our firm to grow beyond our expectations. We were impressed by their completion of the projects in accordance with the time frame and budget we had contracted for.
It is for the reasons herein above stated that we extend our highest recommendations to this firm.
Sincerely,
Joseph Zelik
A Chairde:
Thank you for supporting Sinn Fein.
Sinn Fein is an all Ireland party whose goals are unity, independence and an end to partition. The peace process created the necessary dialoge for the Agreement, which identified causes of the conflict and how they must be redressed. It is a transitional phase toward the achievement of a United Ireland. It must be implemented so that the full potential of the peace process can be realized.
Your support helps Sinn Fein to ensure that the requirements of peace, justice, equality and democracy are secured and the way to a just and lasting peace in Ireland begins.
Is mise le meas
Gerry Adams
President, Sinn Fein
Thanks John, you are an excellent friend to have. You don't know me terribly well, but I will take this moment to say thank you for the smart pricing and good work you are doing. It is no accident that you are getting the most of our business, we are very happy with you.
Thanks again Randy
Randy Polumbo
LEED AP
PLANT
114 Fulton Street, #2E
New York, NY 10038
Tel 212.693.6600
Fax 212.693.6601
To Whom It May Concern:
Many thanks for supporting Friends of the High Line's Section 2 Opening Spring Benefit, which took place on Monday, May 16, 2011. Your generous contribution of $2,500 helped us to reach our fundraising goal this year!
Friends of the High Line works as a conservancy, partnering with the Parks Department to maintain and operate the High Line. We are responsible for over 70% of all the costs of operating the High Line. Your gift helps us hire the gardeners and maintenance workers who work on the High Line, ensuring that its plantings always thrive, that its pathways are always clean, and that visitors are always welcomed to a park that is operated at a level of excellence equal to its design. With more people coming to the High Line, the needs for staff and supplies grows, which is why your support is so vital to the High Line's future.
Thank you again for your interest in the High Line, and for your generous support.
Sincerely,
Joshua David and Robert Hammond
Co-Founders
April 30, 2008
Mr. John Knobloch
Orbit Plumbing & Heating Inc.
2341 McDonald Avenue
Brooklyn, NY 11223
Dear Mr. Knobloch:
On behalf of the Trustees and staff of the Bronx Museum of the Arts, I would like to thank you for your very generous purchase of a Sponsor Table in the amount of $5,000 towards the Museum's spring 2008 Gala Benefit, A Bronx Feast. The event will be held on Tuesday, May 6 beginning at 6:30pm at the Bronx Museum. We hope you are able to join us to celebrate the Bronx's rich cultural traditions and contributions to the arts.
Thank you for your support of this significant event, which will help us raise funds to further our mission through engaging educational programs for the community as well as and exciting exhibitions of work by both emerging and established artists.
For further information about the Gala, please do not hesitate to contact Esther McGowan at 718.681.6000, ext. 155 or emcgowan@bronxmuseum.org. We're looking forward to seeing you on May 6th.
Sincerely,
Holly Block
Executive Directory
Cc: Doug Rice
This letter acknowledges receipt of check #2222 in the amount of $5,000, of which $3,800 is tax-deductible.